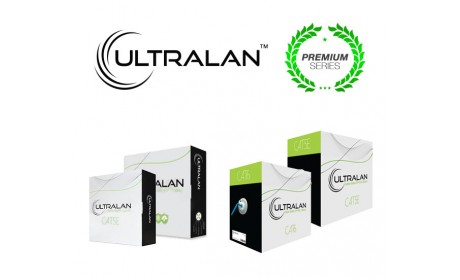 Premium Series Cable
The UltraLAN Premium Series cable offers blazing bandwidth transmission speeds, where only the best will do. The Premium Series cable is ideal for high capacity & high traffic networks.
The Premium Series cable has a thicker wire core (compared to the Installer Series) which is an excellent choice for power conduction applications (such as PoE).
Use UltraLAN Premium cabling products to future proof your infrastructure and take your cabling to the next level!