Ubiquiti 30dBi 5GHz Lightweight RocketDish
Product Code: UB-RD-5G30LW

Download Datasheet:
Brand: Ubiquiti
Description
Ubiquiti 30dBi 5GHz Lightweight RocketDish
The Ubiquiti RocketDish is a Carrier Class Dish Antenna that was designed to seamlessly integrate with Rocket M radios. The RocketDish antenna delivers 2x2 MIMO dual-polarity performance.
Innovative Industrial Design
Weighing in at only 7.4 kg, the RocketDish LW is engineered with ruggedized yet lightweight components to withstand harsh outdoor conditions.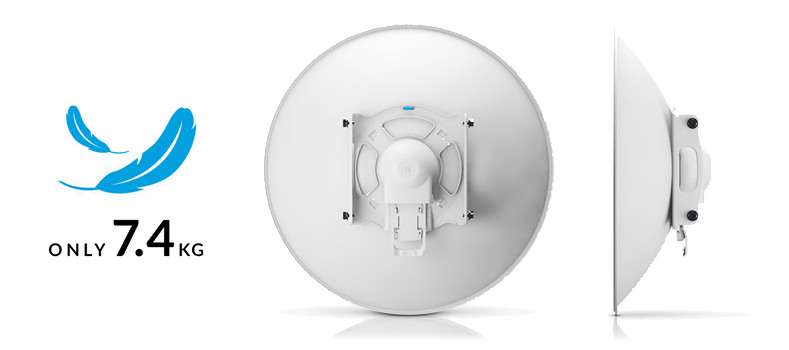 Plug and Play Integration
The RocketDish LW has a built-in Rocket™ mount, so no tools are needed to install the Rocket BaseStation.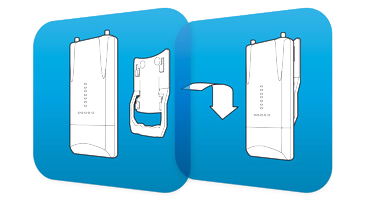 The RD-5G30-LW features the same gain as the RD-5G30 and adds the following advantages:
Lightweight yet robust components lessen the load.

The extended depth of the dish reflector rejects noise interference in co‐location deployments.

The design of the mounting bracket allows for ease of installation on a pole or tower.

Specification
Antenna Specs
Antenna gain
30dBi
Frequency Range
5.1~5.9 GHz
Polarization
Dual Polarity (Vertical & Horizontal)
Beamwidth
5.8°
Diameter
600mm
Connector(s)
2x RP-SMA Male