Ubiquiti Ethernet Surge Protector GEN2
Product Code: UB-ETH-SP-GEN2

Brand: Ubiquiti
Description
Ubiquiti Ethernet Surge Protector G2
Ethernet to Ethernet Grounded ESD Protection
The new ETH-SP GEN2 features an even higher discharge protection (10kA+) compared to the older model. It's engineered to protect any Power‑over‑Ethernet (PoE) or non‑PoE device with a connection speed of up to 1 Gbps.
ESD Protection for Outdoor PoE Devices
Damaging electrostatic discharge attacks and surges are diverted to the ETH‑SP‑G2 and safely discharged into the ground, so network devices are protected.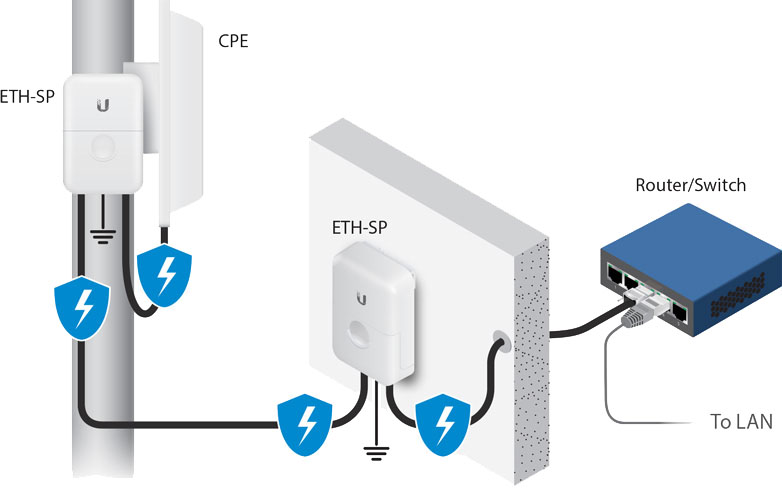 Additional ESD Protection
All Ubiquiti® airMAX® devices are equipped with built-in ESD protection, so the ETH‑SP‑G2 adds another layer of protection to your outdoor, high-speed network.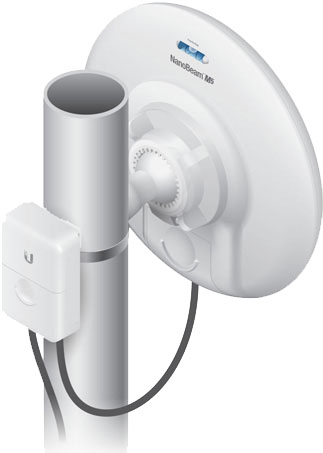 Plug and Play Installation
Connect the ground and Ethernet cables in between your network devices.