UltraLAN 10G SFP BiDi Module Pair - SM 10KM 1270/1330nm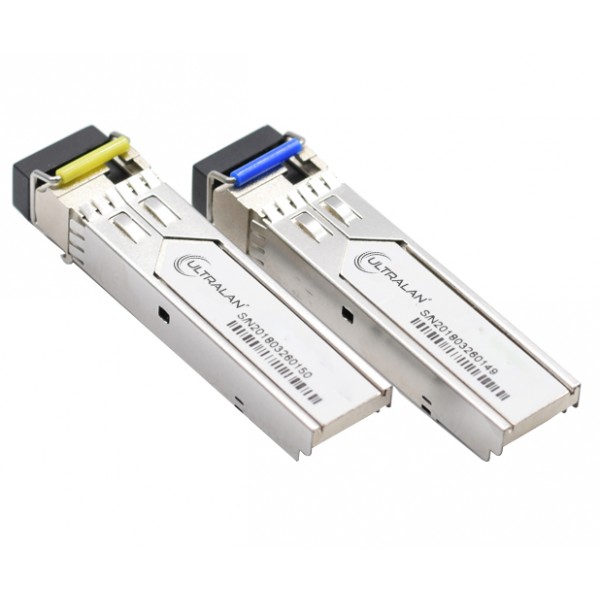 Product Code: FIB-SFP-ULSB321XL-CD10

Brand: UltraLAN
Description
UltraLAN 10G SFP BiDi Module Pair - SM 10KM 1270/1330nm
UltraLAN's SFP-BIDI transceivers are high performance, cost effective modules supporting dual data-rate of 10Gbps and 10km transmission distance with SMF.

The transceiver consists of three sections: a FP/DFB laser transmitter, a PIN photodiode integrated with a trans-impedance preamplifier (TIA) and MCU control unit. All modules satisfy class I laser safety requirements. The transceivers are compatible with SFP Multi-Source Agreement (MSA) and SFF-8472.
Product Features:

Supports 10G rates
Bi-Directional LC connector
Hot pluggable SFP footprint
Applicable for 10KM SMF connection
Low power consumption, < 0.8W
Digital Diagnostic Monitor Interface
Compliant with SFP MSA and SFF-8472
Very low EMI and excellent ESD protection

Please note, as these are BiDi SFP Modules they are only sold in a pair.
UltraLAN Part Code Matrix: