UltraLAN 24 Fiber Splice Tray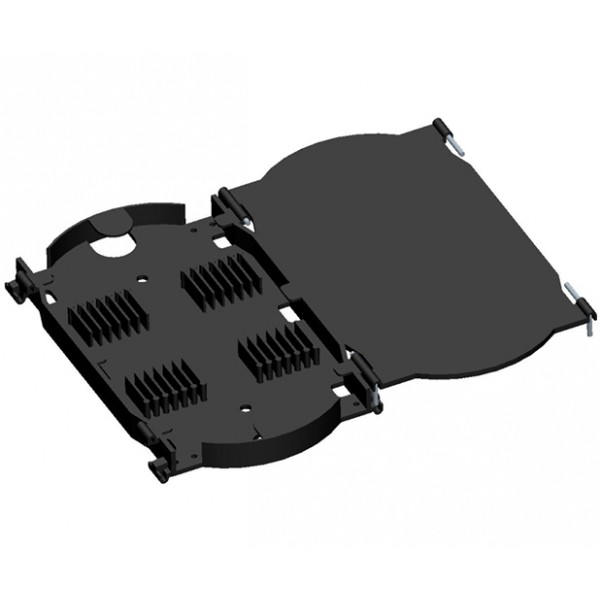 Description
UltraLAN 24 Fiber Splice Tray
The UltraLAN fiber splice tray is designed to provide a place to store fiber cables and splices and prevent them from becoming damaged or being misplaced. These trays are commonly used individually/stand-alone, inside of fiber patch panels, or in large termination boxes.

The fiber splice tray has 4 access ports for fiber cable to either enter/exit the tray, allowing for cables to be easily fed into the tray from various angles. The tray is made from high strength injection mold plastic, is flame retardant, and offers a long anti-aging lifespan.

The UltraLAN fiber splice tray features 12 splice holder slots, but can also support a max of 24 splices when two sleeves are placed inside each slot. The cover and base section is securely joined with a metal pin, and the trays are stackable as well. The inner splice tray offers further cable management, with a fiber bend radius over 30mm.