UBIQUITI IN-WALL 802.11AC HD WIFI AP
Product Code: UB-UAP-IW-HD

Brand: Ubiquiti
Description

In-Wall 802.11ac Wave 2 Wi-Fi Access Point


Integrated Gigabit Switch
Four ports are available for bridging – one of which offers PoE passthrough
when the AP is powered by an 802.3at PoE+ switch.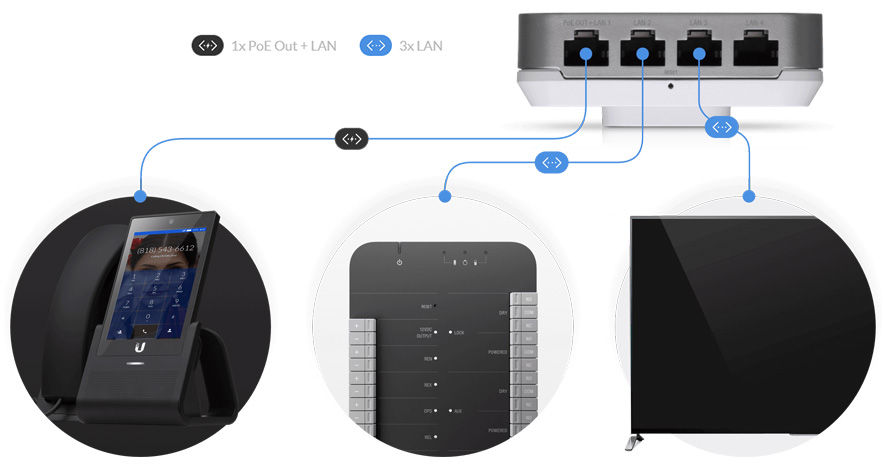 Superior Processing Power

The UniFi IW HD AP is capable of complex operations (guest control, filtering, and other resource-intensive tasks) that may slow down a lesser-equipped AP.

Power over Ethernet (PoE) Standard


The UniFi IW HD AP can be conveniently powered by an 802.3af or 802.at compliant switch. We recommend powering your UniFi devices with a UniFi PoE Switch.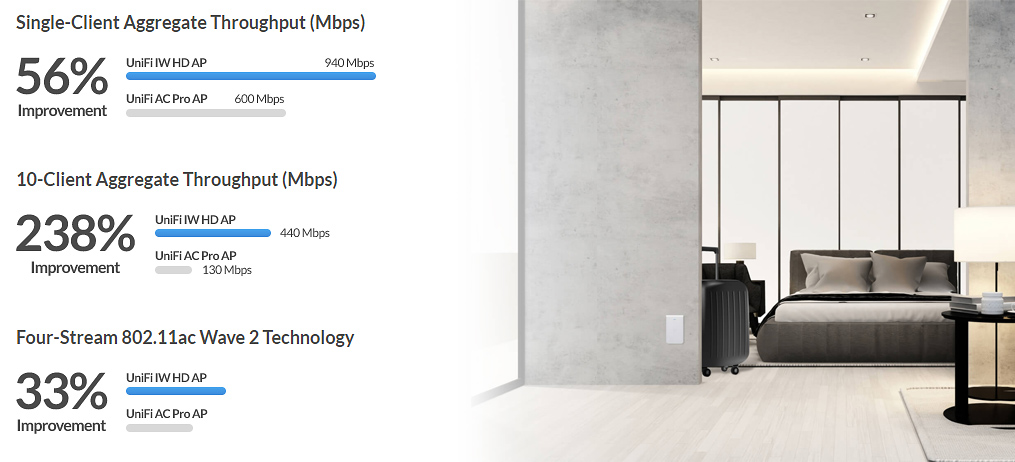 UniFi Controller
Use the UniFi Controller to provision thousands of UniFi APs, map out networks,
quickly manage system traffic, and provision additional UniFi APs.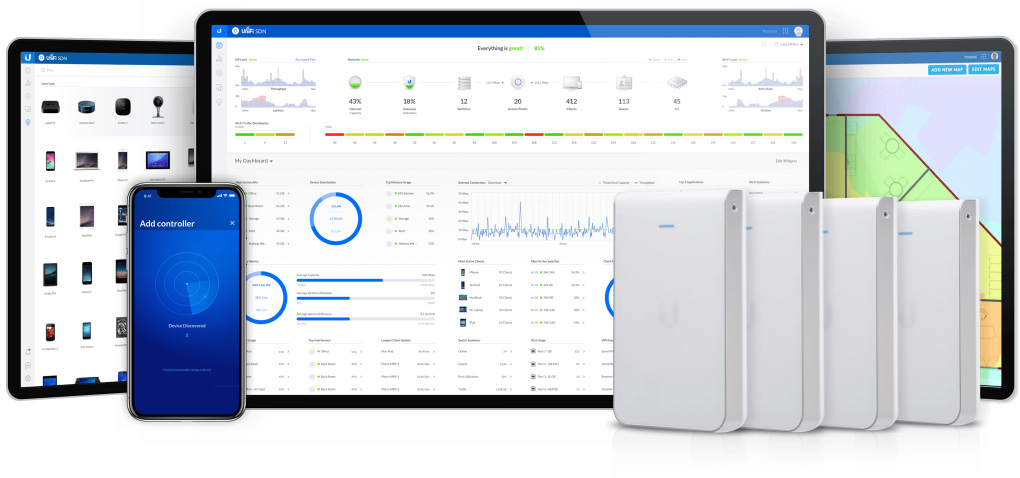 Specification
UniFi Specs
Environment
Indoor
2.4GHz WiFi Speed
300 Mbps
5GHz WiFi Speed
1733 Mbps
Power (PoE)
802.3af PoE, 802.3at PoE+
Maximum WiFi TX Power
2.4GHz: 23dBm, 5GHz: 26dBm
Ethernet Ports
3x Gigabit LAN Ports, 1x Gigabit LAN+POE Out