Ubiquiti Rocket 5 AC Lite
Product Code: UB-R5AC-LITE

Brand: Ubiquiti
Description
Ubiquiti Rocket 5 AC Lite
airMAX® AC BaseStation
The Rocket™ AC features airMAX®AC technology for maximum performance in wireless links. Ubiquiti Networks has designed the first airMAX® ac radios with high performance and ease of installation in mind.
Performance Breakthrough

airMAX® AC products offer improved latency, noise immunity, scalability and significantly increased throughput performance.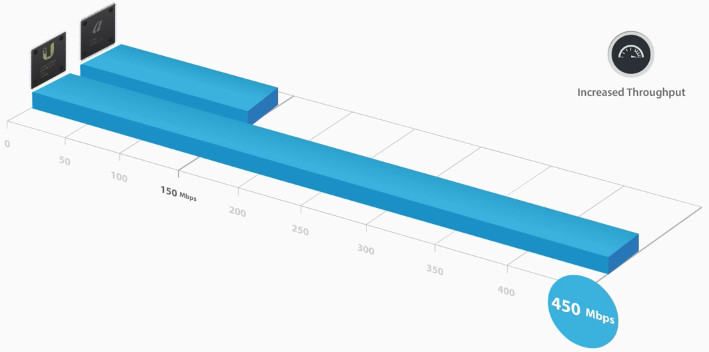 Superior Processing
Ubiquiti's airMAX® engine with custom IC dramatically improves TDMA latency and network scalability. The custom silicon provides hardware acceleration capabilities to the airMAX scheduler, to support the high data rates and dense modulation used in airMAX AC technology.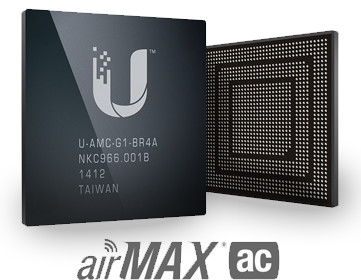 Advanced airOS Firmware

airOS® 7 is the next generation of Ubiquiti's intuitive and versatile firmware technology. airOS 7 now features dynamic configuration changes with enhanced device configuration (such as instant input validation), HTML5 technology, a persistent user interface, and optimization for mobile devices.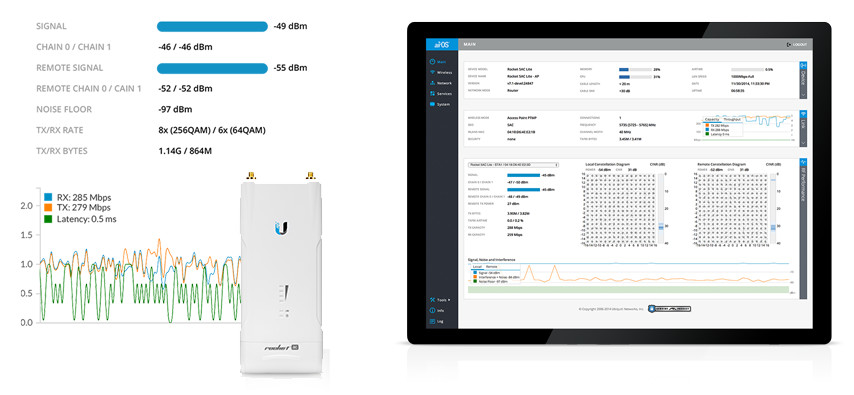 AirMAX Technology
Unlike standard Wi-Fi protocol, Ubiquiti's Time Division Multiple Access (TDMA) airMAX protocol allows each client to send and receive data using pre-designated time slots scheduled by an intelligent AP controller. This "time slot" method eliminates hidden node collisions and maximizes airtime efficiency. It provides significant performance improvements in latency, throughput, and scalability compared to all other outdoor systems in its class.