Ubiquiti Gigabit 24V (0.5A) PoE Adapter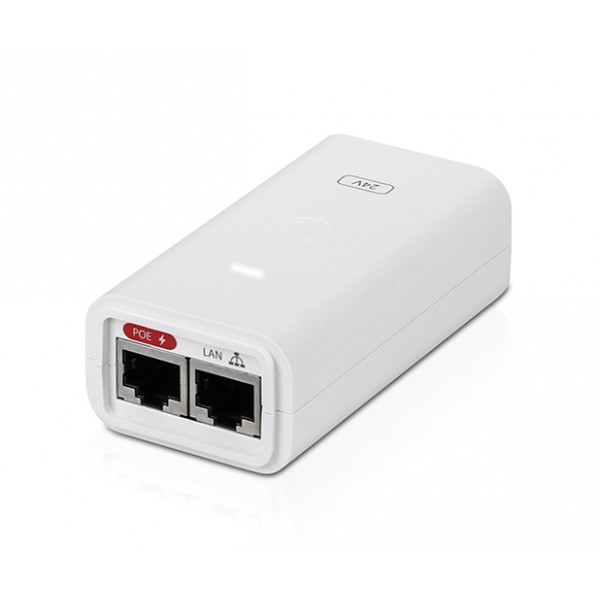 Product Code: UB-POE-24-12W-G

Brand: Ubiquiti
Description
Ubiquiti Gigabit 24V (0.5A) PoE Adapter

Ubiquiti Networks™ offers Power over Ethernet (PoE) Adapters to power a variety of Ubiquiti products. The PoE Adapters are compatible with most Ubiquiti PoE devices. Ubiquiti's PoE Adapters also provide a variety of safety features, to help protect your Ubiquiti hardware, such as:
Surge protection

Clamping protection

Maximum surge discharge

Peak pulse current

AC cable with earth ground

ESD attacks are the leading cause for device failures. You can effectively protect against ESD attacks using a grounded Ubiquiti PoE Adapter, shielded outdoor Ethernet cable, and shielded RJ-45 connectors.
Please note that no power cord is included (available separately: https://shop.dbg.co.za/powcnd5.html).

Specification
PoE Injector Specs
Power Output
24V (0.5A)
Power Input
100-240V AC (50-60 Hz)
Network Ports
2x Gigabit Ethernet Ports (1x LAN, 1x PoE)