UltraLAN Pre-Terminated Drop Cable (LC/APC) Duplex - 30m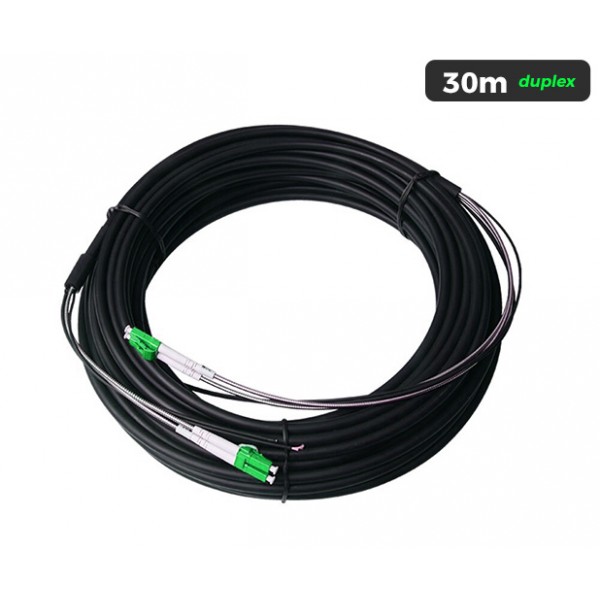 Product Code: FIB-CBL-DCPL-LCAPC030MD

Brand: UltraLAN
Description
UltraLAN Pre-Terminated Drop Cable (LC/APC) Duplex - 30m
UltraLAN's pre-terminated fiber drop cables are cost effective cable assemblies designed for linking FTTX equipment together easily and quickly, without the need for splicing.
This cable is a 'Bow Type', Single Mode, 2 core (duplex), FTTX cable which has LC APC connectors pre-terminated on both sides. The outer jacket is 2x3mm and made from UV resistant, Low Smoke Zero Halogen (LSZH) material. As the cable adheres to G657A2 specs, it is bend-insensitive, making for easier installations for both indoor or outdoor applications.
The cable is also supported by two 0.45mm phosphate wires internally, giving reinforcement to the cable when bending around corners and improving pull strength.