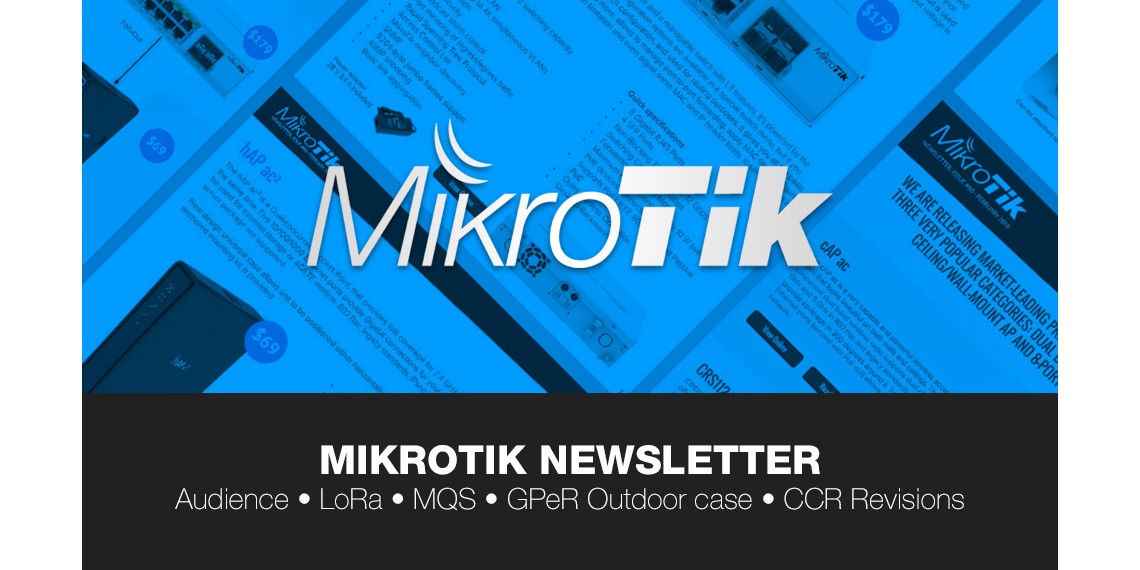 MikroTik Newsletter
Times Read: 10335



YOUR WI-FI HAS AN AUDIENCE

Who said you should hide your router in the closet? Bring it out in the open and enjoy faster and smoother signal in your whole home. A router for those who value both beauty and functionality.




STRONG CONNECTION EVERYWHERE

Wi-Fi has to be fast, reliable, easy to manage, it must reach

every room and every corner. That is exactly what Audience

devices can deliver in grand style – even in the biggest

houses!




Audience is a tri-band (one 2.4 GHz & two 5 GHz) home

access point with LTE support and meshing technology. If

you need Wi-Fi in a huge building with all kinds of obstacles,

simply add more Audience devices to your network – with

a press of a button they will sync seamlessly and create a

single Wi-Fi network to cover the whole premises.




In some cases a single Audience unit might be able to replace

several other routers – in our tests it covered 1858 m² (20000

square feet) easily.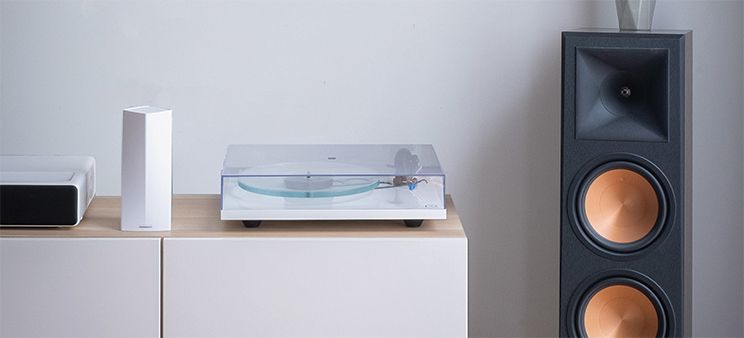 LoRa series
New MikroTik LoRa products – Internet of things has never been so affordable
MikroTik is bringing you new, powerful LoRa products for the fraction of the cost you would expect.



R11e-LoRa8/R11e-LoRa9

A new LoRaWAN concentrator gateway card in mini PCIe form factor based on Semtech SX1301 chipset. It enables LoRaWAN connectivity for any MikroTik product that has mini PCIe slot with connected USB lines.




With the support of 8 different channels, Listen Before Talk (LBT) and spectral scan features this product will astound you with its enticing price point.






wAP LoRa8/LoRa9 kit


An out-of-the-box solution to use LoRaWAN gateway. This kit contains a pre-installed UDP packet forwarder to any public or private LoRa servers and an outdoor weatherproof wireless access point with 2.4 GHz WLAN interface and Ethernet port that could be used as a backend.




This particular wAP form-factor has been tested in many other MikroTik products – it can deliver excellent and stable performance in almost any weather conditions. You can use the optional internal 2 dBi antenna or attach an external antenna. For extra network coverage we suggest adding MikroTik LoRa Antenna kit. Functional and non-intrusive design, astonishing durability and great value – that is the wAP LoRa kit, the longawaited LoRa solution for LoRa enthusiasts of any level.




LoRa Antenna kit
A kit with a 6.5 dBi Omni antenna for 824-960 MHz, 1 m long SMA cable and mechanical holder for quick and easy mast attachment – when you need that extra network coverage.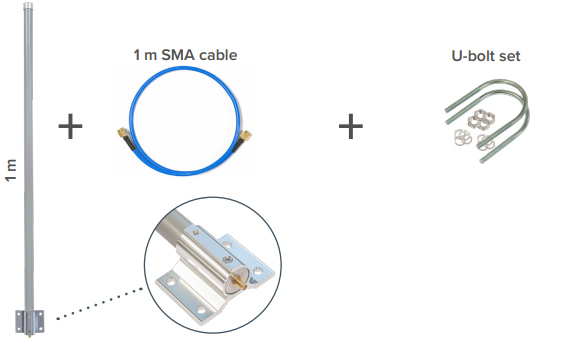 Our LoRa are ready to work with "The Things Network" - the famous open source infrastructure that provides free LoRaWAN network coverage and has tons of apps for your needs. With the help of "The Things Network" you can get started with the Internet of things within a day. And it is easily upgradable to enterprise-grade network "The Things Industries". Cattle tracking, smart irrigation, level monitors for liquids, smart pulse sensors and thermostats, smart parking and so on – the possibilities are endless.

And the setup is so easy, anyone can learn it. There is a large community of developers and enthusiasts all around the globe – you will never be alone with your questions and ideas regarding the LoRaWAN network. No need to reinvent the wheel – join "The Things Network" to save time and energy with smart solutions! With this product family we aim to provide the most affordable LoRa solution to date without compromising quality or performance.



MQS
Mobile Quick Setup - system administrator's best friend

If you work with many PoE powered devices and manage their configuration and diagnostics, this small device fits in your pocket will make your life so much easier! The MQS is a tool that lets you manage MikroTik and other devices (including Ethernet-only!) from your smartphone over a Wi-Fi connection!

MQS can be powered from a power bank or a USB charger. It has PoE in and PoE out to power your devices – you don't even need electricity on-site to perform maintenance, diagnostics or Netinstall!
No more climbing and balancing towers with unwieldy laptops – just carry an MQS in your pocket for safe and simple work anywhere! Unplug the PoE cable from your CPE device, attach the MQS and it will allow you to connect wirelessly and apply basic settings, working as a Wi-Fi to Ethernet bridge with PoE output.
GPeR outdoor case
Due to popular demand, we bring you a sturdy and affordable outdoor enclosure for GPeR units. It can be easily mounted on walls and poles. Despite the name, meticulous testing revealed that in real life the enclosure has an IP68 rating with protection from immersion in water, as well as protection from dust. Get an outdoor enclosure for the GPeR to safely extend Ethernet network in mines, caves, maintenance shafts or outdoors.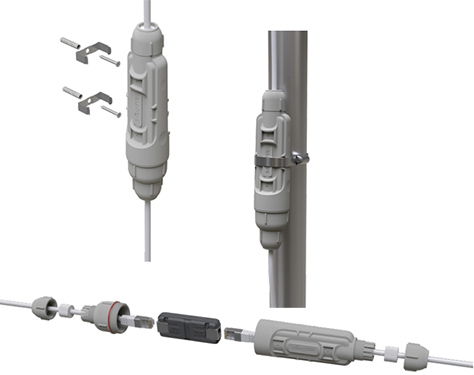 Never too early for MikroTik – the young "MikroTik Olympians"!
Our amazing partners in Indonesia are once again organizing a massive event for the younger generation of network experts – the MikroTik Network Olympiad! Children from all across Indonesia will compete to win prizes worth more than 3000 USD, including MikroTik equipment. The competition is fierce, participants have to show excellent knowledge in a variety of topics, such as:
• Basic TCP / IP, OSI layer

• Basic network topology

• RouterOS functions

• DHCP server and client, ARP table

• Bridge and switch

• Firewall, NAT

• Wireless 802.11a/b/g/n/ac, band, channel, data rates,

• AP-client configuration, wireless security, monitoring tools

• PCQ configuration

• PPPoE, PPTP, SSTP

• RouterOS tools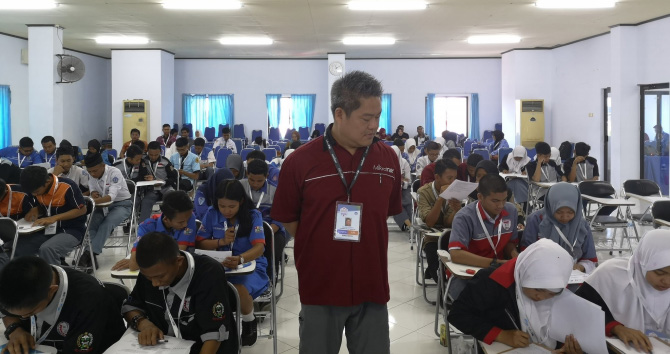 We wish best of luck to all the high school students in the Olympiad! While there can only be 3 winning teams, all of you are already the winners, as those who seek knowledge are winning at life. Many thanks to the teachers and parents, as well as the organizers of the event. You can find out more info at here (might need Google Translate).
Wake up, Neo... MikroTik has you...
Remember the impressive bullet-time shots in The Matrix (1999) where Neo would dodge bullets in slow-motion? Those were done by a special camera rig arranged around the actor. The slow-motion effect was achieved by triggering the cameras at extremely close intervals and moving the viewpoint at the same time.
Recently we found a MikroTik switch in a similar setup – The Chronos Ring. It's a modern bullet-time array of high speed cameras, synchronized for simultaneous exposures in extreme framerates by the Canadian company Kron Technologies.
If you also care for extreme speed, make sure to check out CRS326-24S+2Q+RM switch - our first product with 40 Gbps QSFP+ ports for remarkably fast and stable fiber connection.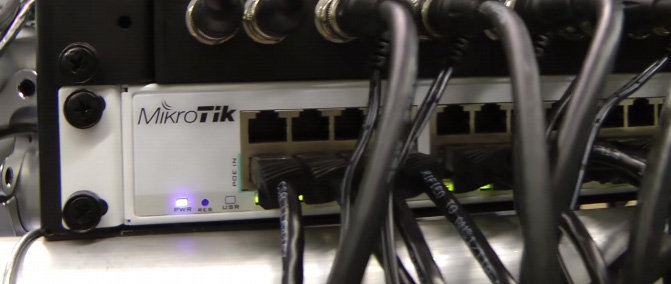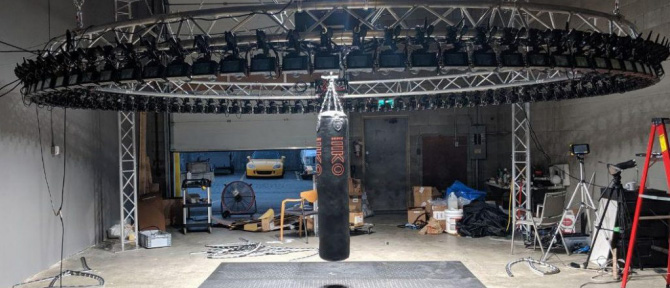 Cloud Core Router revisions – even more reliability and peace of mind
If you need many millions of packets per second - Cloud Core Router is your best choice. And these industrial grade routers have just become even better! Now all 16-core and 36-core Cloud Core Routers are being shipped with dual redundant power supplies – forget about unexpected downtimes! With the addition of full-size USB port and optimised onboard RAM we have also managed to keep prices at the same level – our CCR product line is all about bringing great value for the best price!
Updated brochures and specifications are available on our product page. Upgraded units have an r2 note on labels at the end of the serial number.
Check out the CCR revision and protect your uptime!