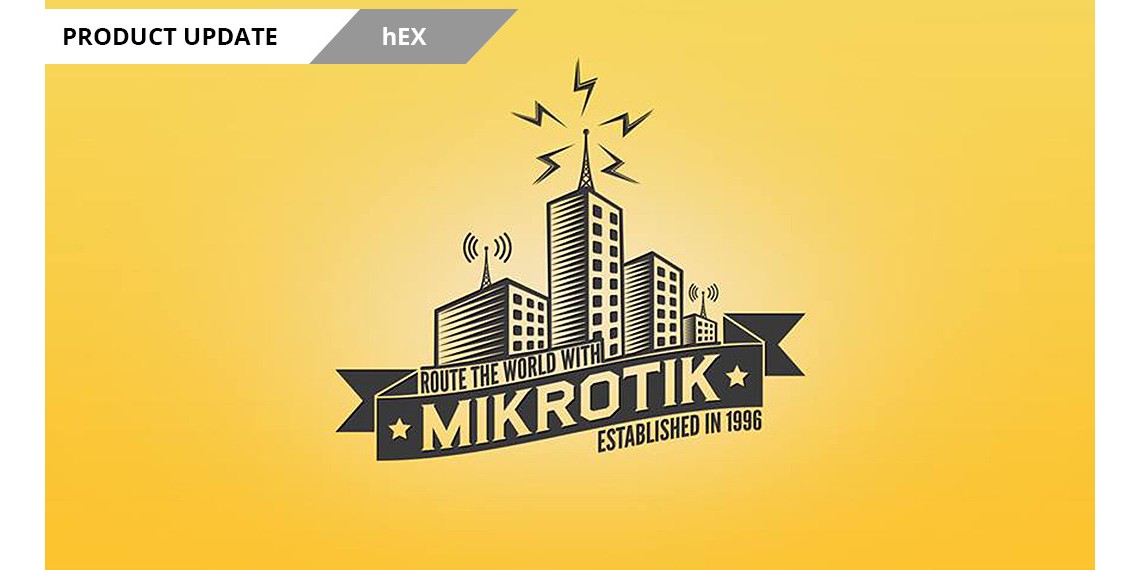 MikroTik Product Update - hEX (RB750Gr3)
Times Read: 2119
MikroTik Product Update - hEX (RB750Gr3)
The MikroTIk hEX is a five port Gigabit Ethernet router for locations where wireless connectivity is not required. This new updated revision of the hEX brings several improvements in performance in comparison to the older Revision 2 model (RB750Gr2).
The MikroTik hEX is an affordable, small and easy to use router, but at the same time packs a powerful punch with it's new 880MHz CPU (Dual Core CPU, and supports 4 threads). The older model only sported a single core CPU at 600MHz. The Revision 3 unit now also has 256MB of memory (compared to 64MB of the Revision 2 model), allowing you to run all of your advanced network configurations, scripts, and firewall rules.

A big improvement is that the hEX now also features IPSec Hardware Encryption (~470Mbps throughput) and can also run "The Dude" server package (for network monitoring). The MicroSD slot on the router has also been upgraded and is now able to deliver faster Read/Write speeds to MicroSD cards.

Here's a break down of the performance improvements between the old RB750Gr2 and new RB750Gr3 version:

You can also grab the datasheet for the hEX which lists all of the specs here.

To top it all off, this fully fledged MikroTik Gigabit router is still the same price as the old model, and is now in stock!
You can purchase your upgraded MirkoTik hEX here.