Xiaomi Mi Router 4A - Gigabit Edition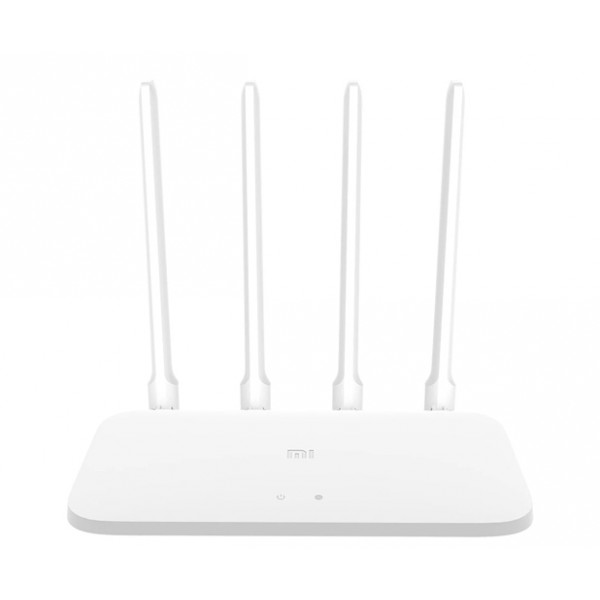 Product Code: XIA-MIROUTER4A

Brand: Xiaomi
Description



1167Mbps is the maximum theoretical wireless speed for 2.4GHz and 5GHz dual band concurrent Wi-Fi. Actual speeds will vary based on your environment

Enjoy a wireless dual band speed of 1167Mbps for a faster and smoother online experience
With 300Mbps over the 2.4GHz band and 867Mbps over the the crystal clear 5GHz band, the max wireless speed is up to 1167Mbps.
The 2.4GHz band offers transmission over greater distances, with better coverage and better penetration through walls; the 5GHz band adopts 802.11ac technology.
Less interference and higher speeds for a smoother experience watching HD videos and playing multiplayer online games.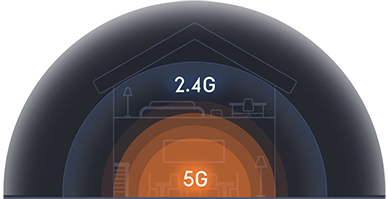 Smart Connect
The Mi Router 4A supports Smart Connect, offering 2.4GHz and 5GHz bands under one Wi-Fi name.
No more confusion over which Wi-Fi network to connect to 2.4GHz offers better performance through walls, while 5GHz provides higher speeds.
The optimal frequency band is automatically selected by a dual-band terminal.










4 external antennas so that the signal can travel through walls better

4 external omnidirectional antennas, precision tested, and with a carefully designed internal structure and configuration greatly improves transmission performance, even in complex environments.
Dual cooling fin heat sinks for better system stability
A specially treated metal substrate is combined with nano-materials boasting exceptional thermal radiation features.
Offers both excellent heat absorption and heat dissipation capabilities to effectively lower the chip temperature and provide improved system stability.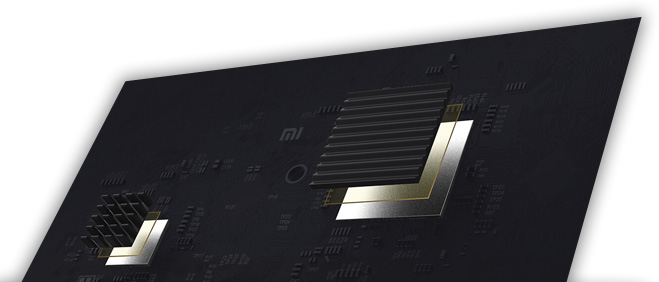 Integrated signal amplifier, providing a good Wi-Fi signal and wide coverage
2.4GHz and 5GHz wireless chipset integrates PA and LNA. The PA (power amplifier) effectively strengthens the signal transmission power, while the LNA (low noise amplifier) can improve the sensitivity of the signal receiver. Allows the signal to be transmitted over greater distances, with better penetration through walls, and wider coverage.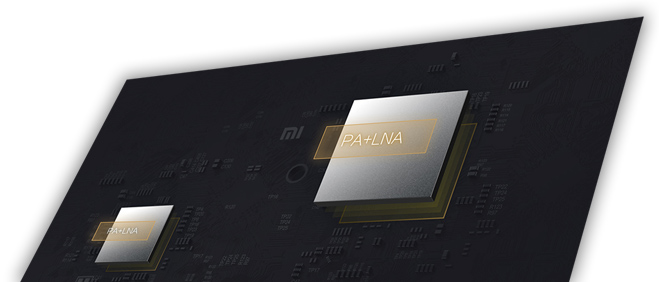 In the age of the smart home, having more connected devices requires a stable network connection
Mi Router 4A has a large 64MB memory which ensures the stability of data transmission and stable connectivity of each access device.

An intelligent error correction algorithm improves weak signals for more stable and efficient transmission
The 5GHz band supports the LDPC (low-density parity-check code) error correction algorithm to enhance anti-jamming capabilities during data transmission.
Significantly enhanced Wi-Fi signal coverage for improved efficiency in data transmission.

Easily manage the time children spend online and the content they access
Effectively manage your family's time online by setting the amount of time a device may be online, and the websites that can be accessed.
Combined with the intelligent speed limit function, the speed of each access device can be limited to avoid network congestion caused by individual devices.
Receive a phone alert when unauthorized users access your Wi-Fi, and block them instantly.
When an unknown device uses the Wi-Fi signal without permission, the Mi WiFi app can send out a notification to inform the user that a new device has connected. If a suspicious device tries to join the network, depending on the security level, the device will be automatically blocked from connecting, or you will be prompted to block the device with one push of a button.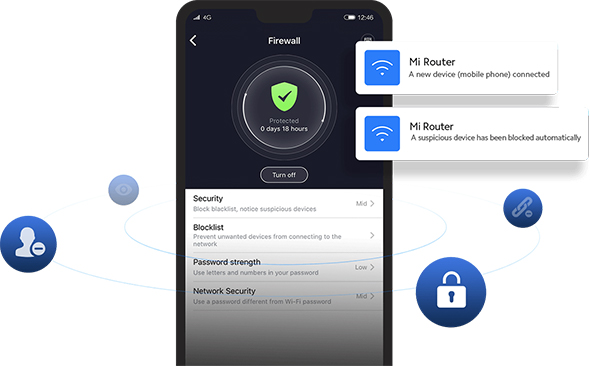 Internet settings even the elder family members can handle
The internet settings are quick, easy and simple enough for even the elder family members to understand!
Eco-friendly casing to protect the environment
Both the Mi Router 4A casing and packaging are made of recyclable
and environmentally friendly materials that cut down on environmental damage so that we can protect our precious planet
Rigorous testing in the pursuit of excellence

Collaborations with authoritative international test instrument manufacturers ensure router stability
In cooperation with authoritative international test instrument manufacturers such as Spirent and lxia,
we conduct large-scale tests simulating scenarios in the home and router performance under extreme conditions to ensure that the router is able to operate stably under various conditions
The simple design fits easily in any home
The router body has an understated geometric form and durable non-coated matte white plastic shell which blends in with the home.