Mi Earbuds wireless Bluetooth headset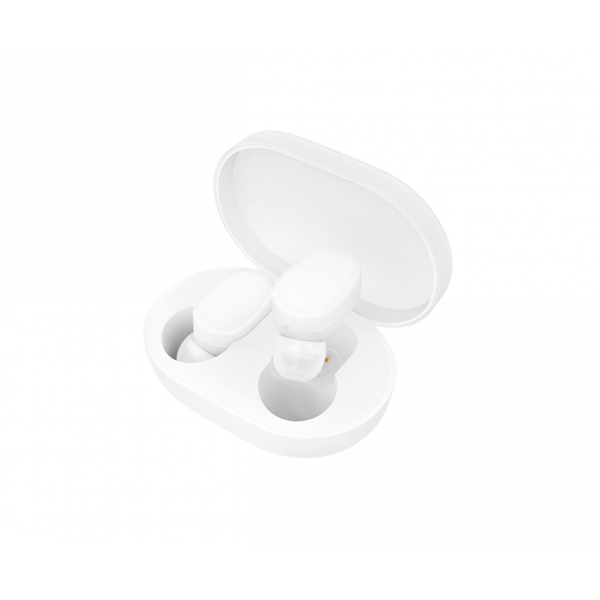 Product Code: XIA-ADL

Brand: Xiaomi
Description

Mi Earbuds Lite wireless Bluetooth headset with smart touch controls
With up to 12 Hours battery use
Get hour single use and with the use of the charging case, up to 12 hours use. The storage box is also a charging case to prepare you for use throughout the day.
Touch button
The smart touch panels responds to the slightest touch. You no longer experience the discomfort of pressing buttons. Touch-interface on the headphones, recognizes and accurately follows your instructions.
Double tap for voice assistant.
Summon AI voice assistant, find mobile phone, open navigation & take photos.
Lightweight and comfortable
Comes with three different size earplugs for maximum comfort, small medium & large.
The stylish look blends perfectly with simple controls.
The slim and compact design of the headphone case goes well with the simplicity and functionality of their use. The charging case is made of high-strength material using injection molding, the material is durable and strong.
Enjoy the music
The separate design of the headphones with TWS technology with no wires.
Auto Start
Equipped with the latest technology that has changed the traditional manual controls and eliminates the need for complex steps to pair the earbuds. Now the earphones turn on automatically when removed from their case. Simple and Easy.
Fast and stable
Bluetooth 5.0
Headphones are based on the standard Bluetooth 5.0, and also compatible with Bluetooth 4.2 and earlier versions. The 5.0 standard has low power consumption, extended range and the ability to transmit large data, and can also prevent WiFi signal interference, protecting transmission stability. Stereo sound during a call, smart noise reduction, fast connection, auto pairing, clear sound, low power consumption, compatibility with basic equipment and applications.