MikroTik MTCNA Training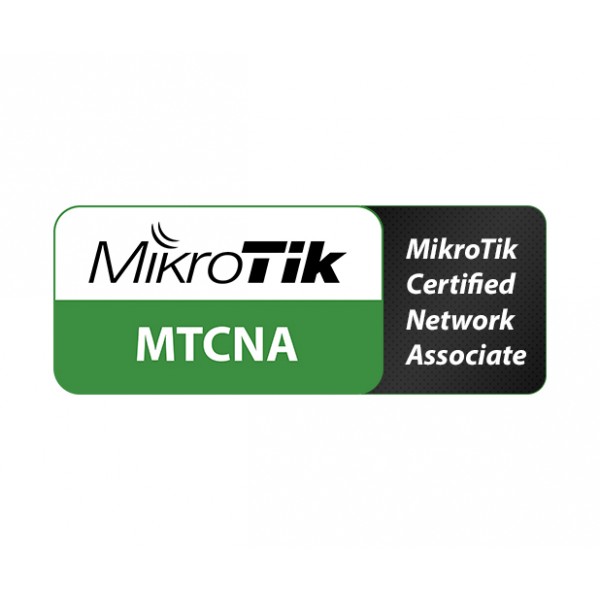 Description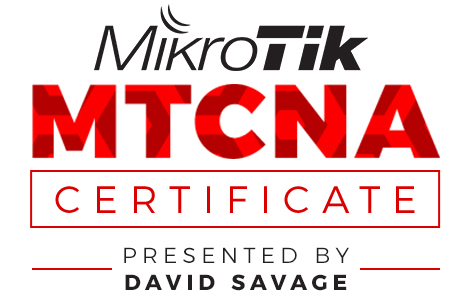 This 4 day course will cover the MikroTik official certification material and a whole lot more. Each student will obtain a base understanding of MikroTik RouterOS and learn skills that can be applied to their current networks and projects.
The course includes labs where you will configure RouterOS and build networks. At the end of the class you will have the chance to take the Official MTCNA test provided by MikroTik. Each student will receive a complimentary RouterOS Level 4 license, as well as a free UltraLAN 17W Micro UPS.
This course is designed for those required to deploy and support client CPEs (such as WISP's and ISP's), Mikrotik based corporate networks, and any network engineers or support technicians wanting to learn RouterOS.
INTRODUCTION

• About MikroTik
• First time accessing the router
• RouterOS Command Line Interface (CLI)
• Initial configuration (Internet access)
• Upgrading RouterOS & packages
• Manage RouterOS logins & services
• Managing configuration backups
• Reinstalling a RouterOS device (Netinstall)
• RouterOS license levels

DHCP

• DHCP Server and Client
• DNS
• Address Resolution Protocol (ARP)

BRIDGING

• Bridging Overview
• Bridging Wireless Networks

QOS

• Simple Queues
• Bursting
• Per Connection Queues (PCQ)

ROUTING

• Routing Overview
• Static Routing

WIRELESS

• 802.11a/b/g/n/ac Concepts
• Setup a simple wireless link
• Wireless Security and Encryption
• Monitoring Tools

FIREWALL

• Firewall Principles
• Firewall Filter in Action
• Basic Address Lists
• Source NAT
• Destination NAT
• FastTrack




TUNNELS

• PPP Settings
• IP Pool
• PPPoE
• Point-to-Point Addresses
• VPN-PPTP, L2TP, SSTP



UltraLAN 17W Micro UPS

Perfect solution to keep your MikroTik router or other 9/12V devices powered up during load shedding, for up to 8 hours!









What to bring along:
A laptop with working LAN interface port for practical lab activities.
Hardware and Ethernet cables will be provided for the duration of the training course.


*Please note, bookings are only confirmed upon receipt of payment in full.