TP-LINK 7Port USB3.0 Hub with 2 Charging Ports
Product Code: TL-UH720

Download Datasheet:
Brand: TP-LINK
Description
TP-LINK UH720 7Port USB3.0 Hub with 2 Charging Ports

The UH720 USB Hub is a great choice to expand the USB ports of your computer for data transfer when you need to connect USB drives, USB mice, printers, other devices, and charge mobile devices simultaneously.

High Speed Data Transfer
Equipped with USB 3.0 ports, UH700 provides a data transfer rate of up to 5Gbps, 10 times faster than USB 2.0.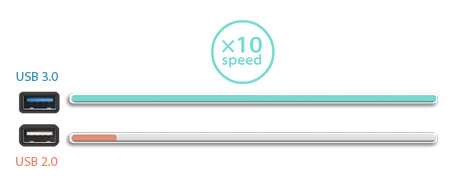 Greatly Expand Your USB Ports

The UH700 adds 7 additional USB ports to your PC, making it unnecessary to switch between devices.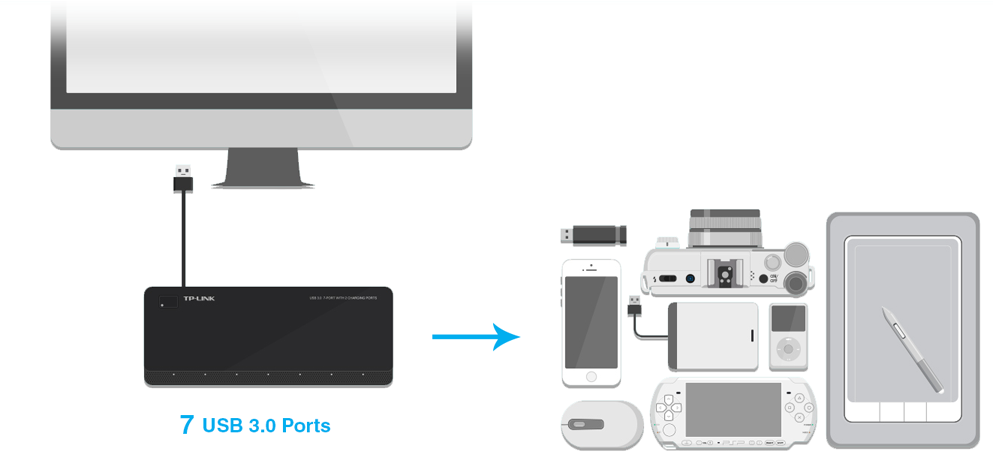 Safe and Reliable
Featuring hot plugging and multiple protections, UH720 avoids any potential harm to your connected devices no matter if you're transferring data or charging devices.

Super-fast, Smart Charging
Two exclusive 5V/2.4A charging ports intelligently recognize and optimally charge attached iOS and Android devices.