TP-Link Tapo TC60 Home Security Wi-Fi Camera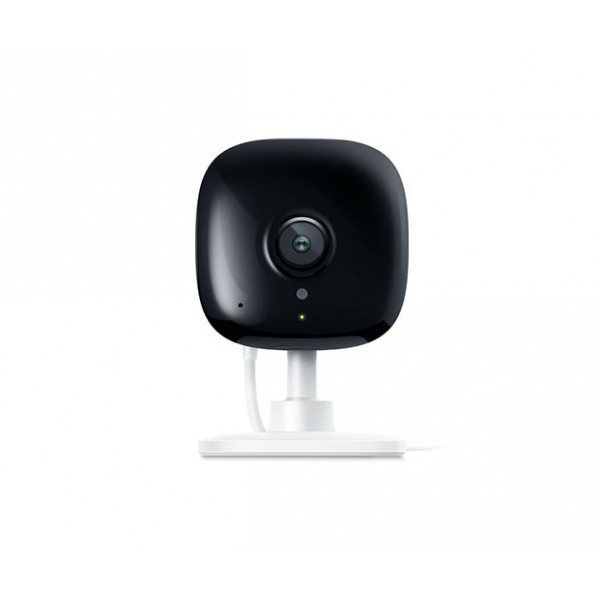 Product Code: TL-TAPO-TC60

Brand: TP-LINK
Description
TP-Link Tapo TC60 Home Security Wi-Fi Camera
Secure, Smart, Easy.
Stay Safe.Whenever. Wherever.


Motion Detection

Receive a notification whenever your camera detects motion and see a video clip of the motion for closer inspection.
Also, you can personalize your own experiences by setting the motion detection zones to only capture what happens in the area that you choose.


Night Vision

Don't wake up your little ones when you crack open their doors to check on them. Watch over them from your phone with 30 ft of night vision. You'll have peace of mind, and they'll have a good night's sleep.
Protect Your Privacy

You can turn on Privacy Mode, which can physically close the lens of camera to further ensure the safety of privacy. Moreover, the local Micro SD card works to prevent any internet hacking incidents.
Privacy Mode
Shut down surveillance to protect your privacy whenever you want.
Local Storage

A microSD card stores up to 128 GB, equal to 384 hours (16 days) of footage. (based on laboratory conditions)


High definition video
1080p definition video provides more clarity and sharpness in pictures due to a higher number of pixels.
This helps with identification and recognition from far away.


Two-Way Audio

Communicate with a loved one through the built-in microphone and speaker.
Alarm System
Not only will the camera send notifications to you when motion is detected, it'll also trigger lights and sounds as an alarm.


Share every memorable moment
Save the most unforgettable moments and share them with your loved ones. Tapo cameras are always there to help you record every memorable moment.


A tap leads to what matters most to you
The free Tapo Camera app puts everything you need at the tip of your fingers.
Check the video box to play back previous records

Choose a specific camera and locate what you want according to date.

Set a schedule to check periodic video

The camera would automatically record videos based on your schedule, no matter whether it detects motion or not.

Locate and preserve a fixed angle

When you click that saving position in the app, it will turn to that angel right away.

Check multiple views at the same time

See more you want from different devices, as it contains 4 views in one page and supports up to 32 cameras in one app. Tap one for a more detailed view.
Easy setup with soft AP configuration
You can set up the camera with the helpful app within minutes.
Download the Tapo Camera app
Turn on your camera and plug it in
Follow the guide on the app
High Definition Video - Records every image in crystal-clear 1080p definition
Advanced Night Vision - Provides a visual distance of up to 30 ft
Motion Detection and Notifications - Notifies you when the camera detects movement
Sound and Light Alarm - Trigger light and sound effects to frighten away unwanted visitors
Two-Way Audio - Enables communication through a built-in microphone and speaker
Safe Storage - Locally stores up to 128 GB on a microSD card, equal to 384 hours (16 days) of footage (based on laboratory conditions)
Easy Setup and Management - Manage everything with Tapo app