MikroTik Audience Tri-band Mesh Router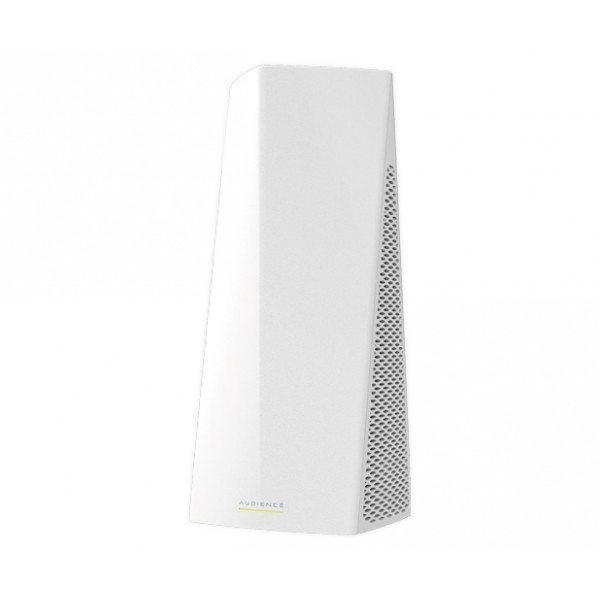 Product Code: RBD25G-5HPACQD2HPND

Download Datasheet:
Brand: MikroTik
Description

YOUR WI-FI HAS AN AUDIENCE
Who said you should hide your router in the closet? Bring it out in the open and enjoy faster and smoother signal in your whole home. A router for those who value both beauty and functionality.
STRONG CONNECTION EVERYWHERE
Wi-Fi has to be fast, reliable, easy to manage, it must reach every room and every corner. That is exactly what Audience devices can deliver in grand style – even in the biggest houses!

Audience is a tri-band (one 2.4 Ghz & two 5 Ghz) home access point with meshing technology. If you need Wi-Fi in a huge building with all kinds of obstacles, simply add more Audience devices to your network – with a press of a button they will sync seamlessly and create a single Wi-Fi network to cover the whole premises. The initial setup is also very simple – download the iOS or Android MikroTik app, it will connect to the router and guide you through a quick setup process.

In some cases a single Audience unit might be able to replace several other routers – in our tests it covered 1858 m² (20000 square feet) easily. It depends on the amount of obstacles, Wi-Fi clients and interference, so results may vary.