Powercom Macan Comfort 2000VA Online UPS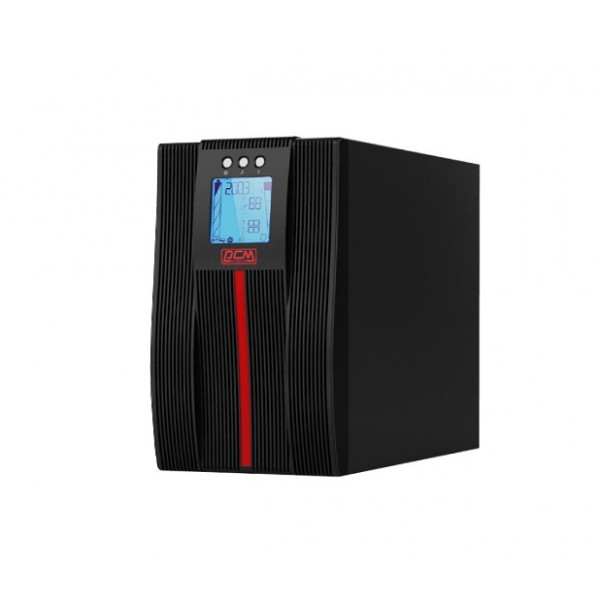 Product Code: PCM-MAC-2000

Brand: Powercom
Description
Powercom Macan Comfort Online 2000VA UPS
The Macan Comfort series are made using online or double conversion technology, which provides maximum protection of the connected equipment from all possible problems in the electrical network.
The Macan Comfort UPS provides a high efficiency mode as well as a high power factor (PF = 1) to ensure maximum performance.
The MAC Online UPSs are the most compact Powercom UPS to date, and has a 'floor standing' form-factor.
All models of the MAC series UPS's are equipped with a multi-function LCD display, as well as USB and RS-232 ports.

With the protection of an online UPS, the Macan Comfort UPS is ideal to use with a server, network equipment, computers, and other critical infrastructure equipment.

Specification
UPS Specs
Input Voltage
208 / 220 / 230 / 240 VAC
Input Frequency
50Hz / 60Hz auto sensing
Output Connections
4 x IEC C13 Sockets
Output Voltage (Backup mode)
208 / 220 / 230 / 240 VAC ± 2%
Output Frequency (Backup mode)
50 / 60 Hz ± 0.25 Hz
Output Waveform
Pure Sine Wave
Output Transfer Time
0ms
Overload Protection
101% - 109% for 10 seconds, 110% - 120% for 3 seconds (while on battery mode). 105% - 120% for 30 seconds, 121% - 150% for 10 seconds (on line mode).
Unit Input Protection
IEC 61000-4-5 Level 3 Surge Input protection. Short circuit protection: Immediate UPS Output cut off
Tele-communication Protection
N/A
Alarm
Yes, audible alarm
Battery Type
Sealed, maintenance-free lead acid battery
Typical Recharge Time
4 hours to 90%
Battery Quantity
12V 7Ah x6
Display
Multi-function LCD screen
Communication Interface
RS232, USB Type-B