MINIX NEO X6 Quad Core Media Player
Product Code: .MED-NEO-X6

Android 5.1.1 Upgrade Guide:
Brand: MINIX
Description
MINIX NEO X6 Quad-Core Media Player
The NEO X6 delivers a truly outstanding video playback and real-time streaming experience, handling Full 1080p HD media content with ease. Full 1080p HD video playback is executed to perfection, displaying the fine crisp details and vivid colors and depth of all your movies and TV series.

150Mbps Single-Band 802.11n Wi-Fi
The NEO X6 comes equipped with the most advanced single-band 802.11n Wi-Fi external antenna found on any Android box, designed to handle wireless speeds up to 150Mbps. No more buffering or delays, the NEO X6 effortlessly achieves seamless streaming – well suited to match the vast majority of real-time streaming demands of our users.
H.265 / HEVC Hardware Decoding Support
The NEO X6 comes with 1080p H.265/HEVC Hardware Decoding support. H.265/HEVC is the future of video compression - offering nearly double the compression ratio compared to H.264, its predecessor, at the same level of video quality.
Secure Data Storage - 8GB eMMC
The NEO X6 is our first Full 1080p HD Android TV box to utilize eMMC 'embedded Multi-Media Controller' memory. The utilization of eMMC memory offers an array of benefits in terms of performance, security and reliability, ultimately delivering a richer end-user experience. You can rest assured that your media content is safely stored on the NEO X6, with its built-in power management system and flash memory controller.
Android™ 5.1 Lollipop
The NEO X6 comes pre-installed with Android™ 4.4.2 KitKat, however the X6 is upgradable to Android 5.1 (Lollipop) Android™ OS, which supports the latest version of the popular Kodi media center application. The new Lollipop upgrade takes full advantage of the improved memory management of Android™ 5.1, which delivers better performance and smoother interaction.
Kodi - Media Center Software
Kodi is a media player application that allows users to play and view videos, music, podcasts from the Internet, and all common digital media files from local and network storage media. The NEO X6 supports the latest version of Kodi (requires Android 5.1 upgrade) which offers an exceptional Full 1080p HD experience.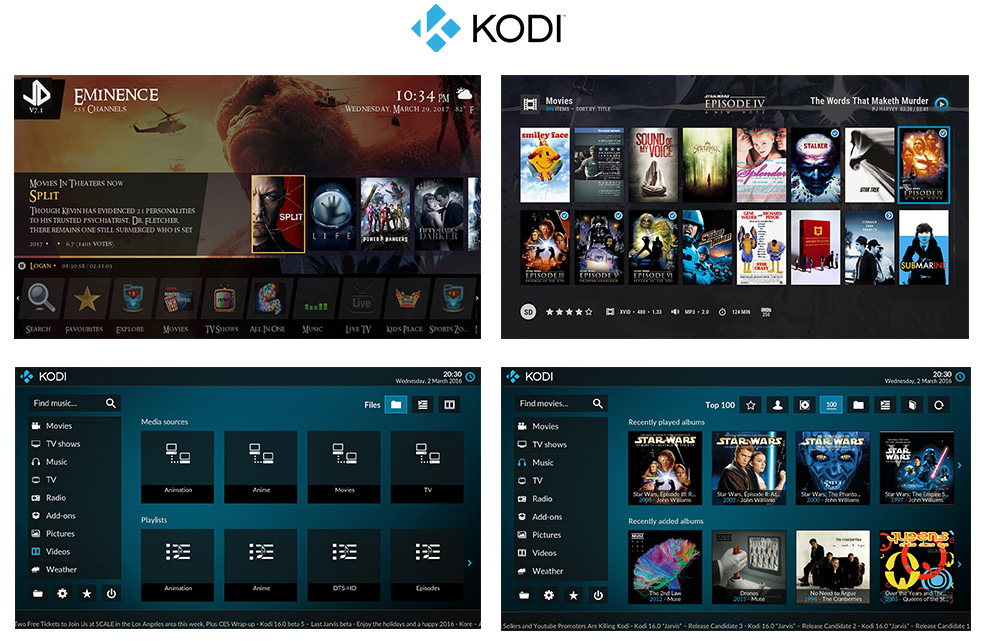 Specification
Media Player Specs
CPU
Quad-Core Cortex A5
GPU
Quad-Core Mali 450
RAM
1GB DDR3
Operating System
Android™ KitKat 4.4 (Upgradable to Android Lollipop 5.1)
Onboard Storage
8GB eMMC
External Storage Support
SD/MMC card reader / 2x USB 2.0 port
Video Output
HDMI 1.4b
Interfaces
1x 10/100Mbps Ethernet port / 802.11n 2.4GHz WiFi / Bluetooth 4.0