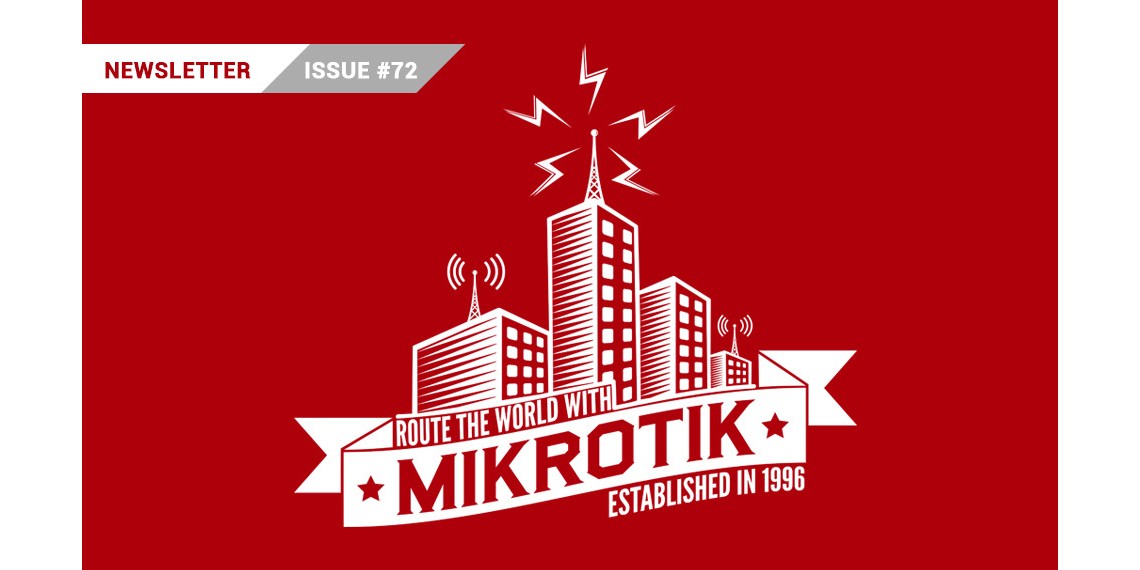 MikroTik Newsletter - Issue 72
Times Read: 2369
MikroTik Newsletter
Issue #72 -
Download PDF
wAP ac
Introducing a whole new wAP ac, now with 802.11ac wireless protocol support and a Gigabit port to fully utilize the improved speed. The wAP ac is a small weatherproof wireless access point for your mobile devices, perfect for installation outside your house, in the garden, on your porch or anywhere else where you need wireless access from your phone or computer.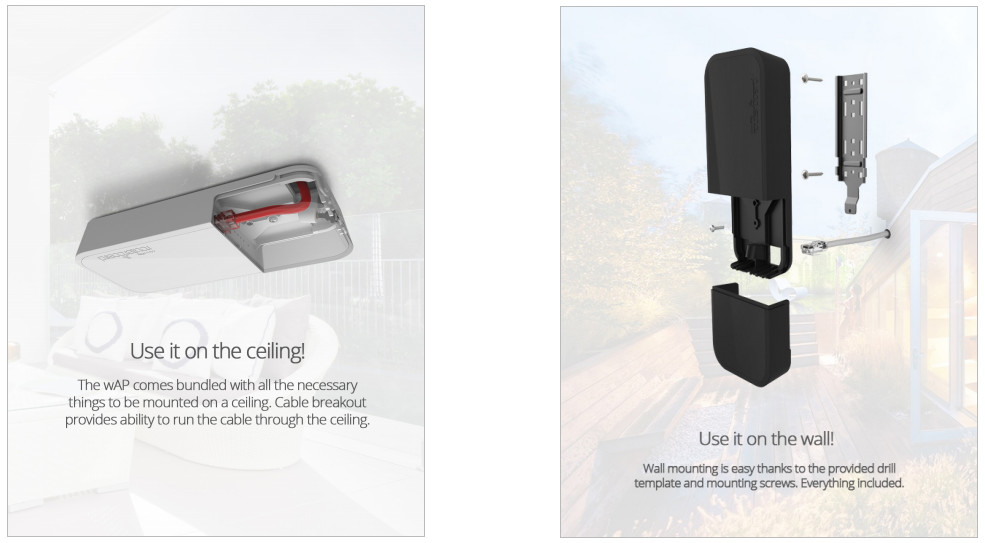 R52HnD
The R52HnD is an update to our popular miniPCI wireless card. It works in either 2.4 or 5GHz and now has even higher power (400mW).

quickMOUNT pro LHG
The quickMOUNT pro is an advanced wall or pole mount adapter, now available specially made for our LHG devices. The quickMOUNT pro gives possibility to turn antenna within 180° in horizontal and 60° in vertical plane with high accuracy, because of the integrated graduated scale. Two models are available, the new model for LHG devices, and also the existing one for SXT, OmniTIK, BaseBOX and other pole mountable devices, using the included adapter. The quickMOUNT is very durable due to it's special plastic composite material - anvilNITE (TM).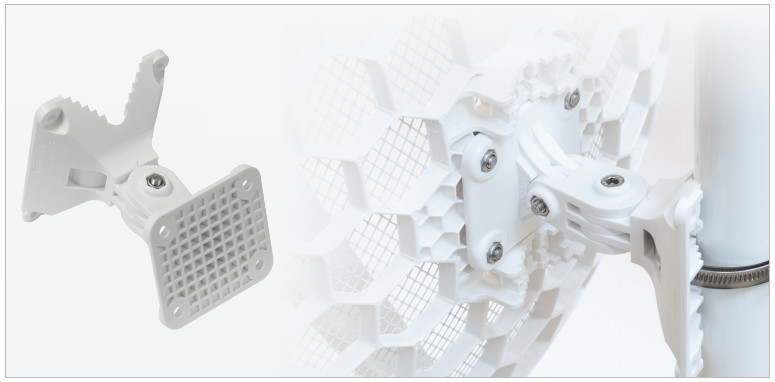 Groove 52 AC

Our smallest outdoor series model - a fully featured wireless RouterBOARD powered by RouterOS. Weatherproof, durable and ready to use. Now with 802.11ac support, a Gigabit Ethernet port and a selectable wireless band (2.4GHz or 5GHz, up to 80 MHz wide channel). The new Gigabit port will help you utilise the full benefit of 802.11ac high speed wireless.

The Groove supports 2.4GHz, 5GHz and all the legacy wireless modes as well (802.11 b/g/n for 2.4GHz and 802.11 ac/n/a for 5GHz). Two models are available, Groove for CPE and PtP connections ($79), and GrooveA ($99) which also supports AP mode. The device has a built-in N-male connector and pole attachment points, so you can attach it to an antenna directly, or use a standard antenna cable. LED signal indicators make it easy to install and align.

The Groove A (AP model) includes a Dual Band 2.4/5GHz Omni directional antenna (6dBi 2.4GHz, 8dBi 5GHz), so you can use the unit right out of the box, or use your own antenna. Box contains: Groove unit, mounting loops, PoE injector, power adapter, 6/8dBi 2.4/5GHz Omni antenna (Only A model).