UltraLAN Outdoor CAT5e FTP with drain wire (100m)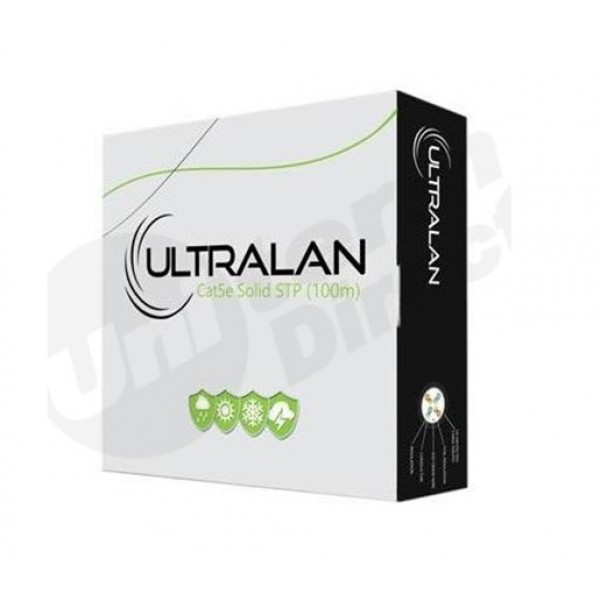 Product Code: CAB-STP5ODU-100

Download Datasheet:
Brand: UltraLAN
Description
UltraLAN Cable - Outdoor CAT5e CCA Solid FTP with drain wire (100m box)
100m Box of UltraLAN UV-resistant CAT5e Ethernet cable with drain wire suitable for outdoor networking installations. A drain wire provides the ability to ground outdoor networking equipment, reducing risk of damage to the hardware as a result of ESD or storm activity. Shielded RJ45 connectors should be used and all power supplies and/or injectors properly grounded to get the benefits of this high quality cable.
UltraLAN's outdoor cable dramatically increases Ethernet link states, speeds and overall performance. It has been designed and manufactured to perform in the harshest weather environments, and is suitable for any outdoor applications that requires robust and reliable cabling. Available in a convenient 100m box, ideal for connecting devices on towers or masts to equipment inside buildings or on ground levels.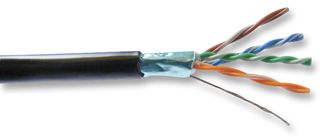 Multi-layered UV protected cable sheath allows for superior protection from the elements.

FTP (Foil Twisted Pair) cable provides excellent external interface mitigation.

Drain wire provides additional protection from ESD.

Meets and exceeds CAT5e rating (suitable for Gigabit applications).