UltraLAN 19" 270mm Shelf for Wall Mount Cabinets (19"x270mm)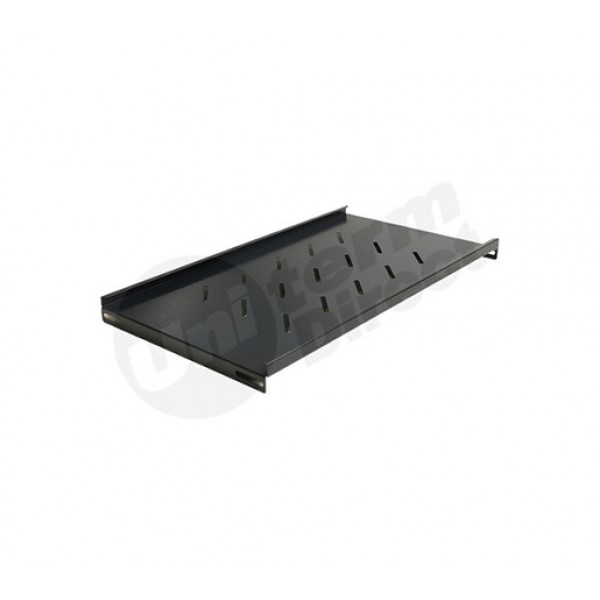 Product Code: CAB-CS-F270

Brand: UltraLAN
Description
UltraLAN 19" 270mm Shelf for Wall Mount Cabinets

The UltraLAN flat 19" shelf mounts on the side of the network cabinet upright struts. With a depth of 270mm and a weight capacity of up to 10KG, it can provide for various needs within your cabinet. Ideal to provide support for non-rackmount items in a network cabinet such as routers, PBX's, and other equipment. The shelf is vented to help expel heat and improve air flow through the bottom.
This model fits UltraLAN Wall Mount Cabinets only (Fixed & Swivel cabinets).
*Does not include cage nuts and screws for mounting.
All UltraLAN cabinets come with cage nuts & screws included, or they can be purchased separately..