UltraLAN 42U Free-standing Server Cabinet (1meter)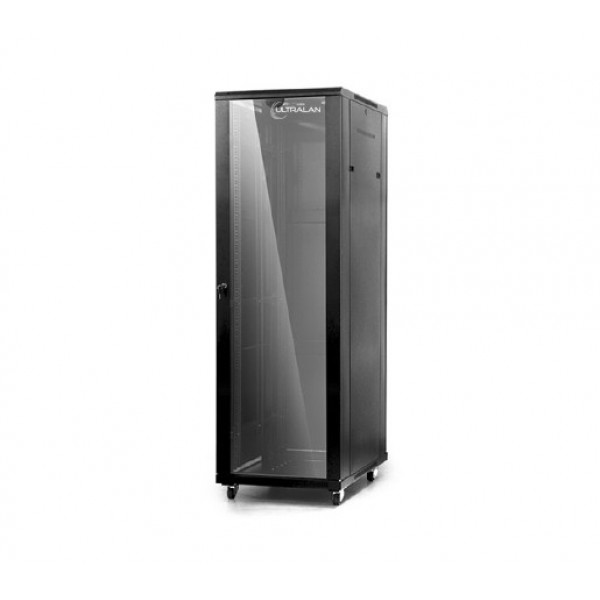 Product Code: CAB-C-61042FSU

Download Datasheet:
Brand: UltraLAN
Description
UltraLAN 42U Free-standing Server Cabinet (1meter deep)
The UltraLAN 19" 42U free-standing network server cabinet provides an elegant and efficient solution for the telecommunications, electronics, data and IT industries. Rack mount shelves, power strips, Keyboard trays and other additional components are also available. This stylish and secure 19" network server cabinet protects your investment in computer and network equipment against environmental elements.
Product features:
Tempered glass door
Lockable doors
Cable entry spacing provided top & bottom
Numbered 19" punch profiles
Additional rear numbered 19" punch profiles
Adjustable feet & lockable castors
Complete four way fan unit with power lead
Static load capacity of 800Kgs
Earthing and grounding strips
Cage nuts and washers included
Package contents:
1x 42U cabinet - Flat packed* (consists of 3 boxes)
1x Bag of cage nuts & bolts
2x Keys for lockable doors
3x Full depth shelves
4x Cabinet Cooling Fans (on mountable top plate)

*Cabinet comes flat packed for shipping purposes. Please inquire with a sales consultant should you require assembly.

Please take note:
Due to the size and weight, we are not able to courier free standing cabinets regrettably.
You are welcome to collect any free standing cabinets from our offices, or to arrange a courier to collect from us.
Specification
Cabinet Specs
Cabinet Dimensions (H x W x D)
1970 x 600 x 1000 mm
Vertical Rack Space
42 U
Horizontal Rack Mounting Space
19 inch
Maximum Static Load
800 KG
Fan Mountings
4x Fans included